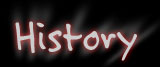 Chris Prescott - Guitar, Vocals
Nathan Westwood - Bass, Vocals
Bill Lamb - Drums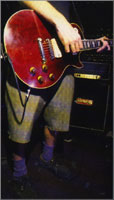 Originally Hemlock began in the Spring of 1991 in San Diego as a four piece band. Vocalist Nathan Westwood and bassist Rob Truman previously had been in a band called Malice that played around San Diego. Bill had just started drumming in a band called Radio Wendy and Chris was currently playing in Fishwife, having just released their first record in 1990.
The motivation behind the band was mainly just because we were spending so much time hanging out together anyway. In addition to this, Hemlock became an outlet for different musical ideas since we all were involved in other musical projects. As Rob left the band shortly after its inception, we were short a bass player. We decided that the simplest solution would just for Nathan to learn how to play. Initially this limited the complexity of songs we could write but soon things got much easier.


After a ton of local shows we convinced a local label to put out our first 7". This was in 1993. As momentum picked up we followed with several EP CDs, another 7" and finally a full length. Due to the fact that we were all tied down a bit with other bands, our touring was limited to a couple west coast tours.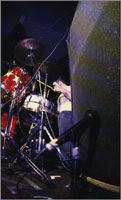 In typical band fashion, we called it quits after a bunch of bickering. Chris has gone on to play in several other touring groups including Tanner, No Knife and for a short time with Rocket from the Crypt. Bill has been drumming with Short Wave Channel, Camera Obscura and most recently Freedom for Saturn. Nathan has hung up his bass playing and music making in general for a simpler, quieter life.